A CPU holder design to hang your CPU under your desk, is often an overlooked and underrated component for large sit to stand ergonomic workstation arrangement.
Here are some reason we use CPU holder:
Allows the CPU to move: Everyone using the table stand while working, and each of our tables including the CPU holder. You can increase the height of the desktop and the monitor can pull the cables attached to your computer.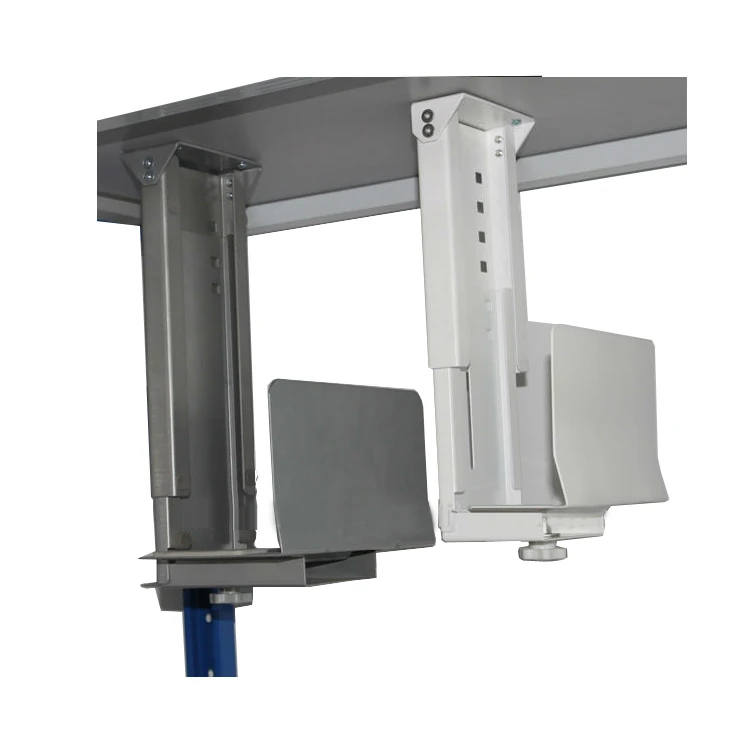 Image source: Google
Maximizing Your Space: Your CPU can be the bulkiest item in your office, but the CPU holder can help keep at bay and did not throw much in need of additional space.
Keep CPU Close: If you have pain in the knee or can not easily bend in the dirt, leaving your seat and knelt on the hard floor to reach the back of your computer is not an easy task, and it is certainly not something you want to do repeatedly throughout the day. Attaching it to your desktop CPU holder allows you to have your CPU within arm's reach at all times.
Protect your CPU: Secure your computer CPU holder just below the desktop, away from the floor. Suspend your CPU from the floor also protects from bumps and spills and allows the fan to work and cold better than sitting on the floor.
These holders are not only meant for holding the CPUs but also protecting them from any damage that may befall them during the housekeeping or maintenance services. Made out of steel, these holders are not only stylish and sturdy, but they are durable too.